Retina Specialists
Experience Visionary Retina Care
We want you to see the difference our caring retina specialty team can make in your life. From personalized attention in the office to world-class expertise in the operating room—and even a friendly wave on the street—we're more than just your retina doctor. We're your trusted partner in saving your sight, and we're proud to serve patients from Florida, Alabama, Mississippi, and throughout the Gulf Coast.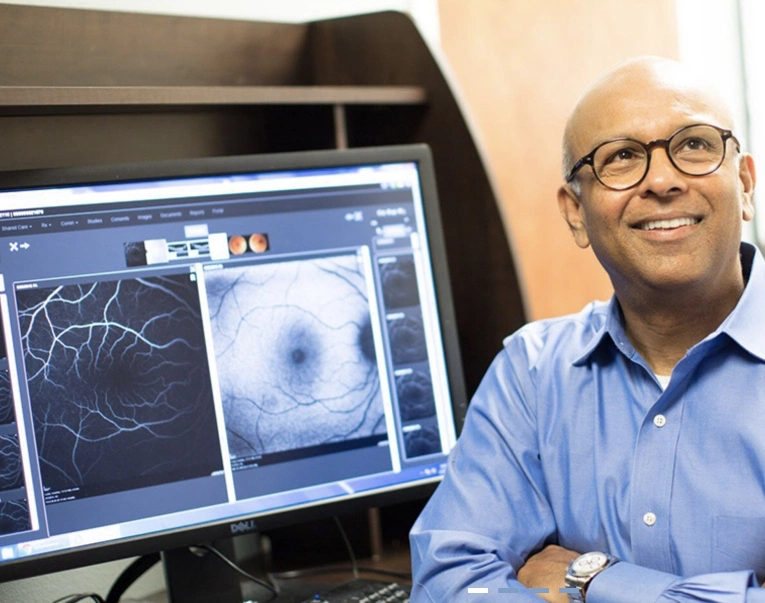 Improving lives by saving sight.
Clear vision is essential to the way you engage with the world. Each of our doctors is a specialist in diagnosing and treating potentially blinding retinal diseases and conditions. Preserving your sight and the health of your eyes is our highest goal.
"I was sent to Dr. Myers at the last minute with an urgent retina tear. In less than two hours the wonderful staff got me in, assessed my problem and treated me with a laser to keep my retina from detaching. I was very impressed with their kindness and professionalism. Highly recommended!"
Steve H.
"We are ALWAYS treated like Royalty at Retina Specialty Institute in Pensacola. You can see in their eyes the compassion they have for their patients. Dr. Gupta is brilliant and compassionate and truly cares for Daddy. We consider him family."
Lisa R.
"They take good care of you and your eyes. Thank you Dr. Shuler."
Dan. S
"Dr. B [Baranano] is great! I have so many eye issues and she is so helpful with everything! The staff is awesome - so friendly and helpful! I had a few eye emergencies and there was always someone I could talk to and/or see. I'm moving to another state and sad to leave this office."
Alissa F.
Dr. Peter's is a very personable doctor who listens to your concerns and carefully explains what is going on.
Dianne H.
"Very happy with my experience at the Retina Specialty Institute, in Pensacola, Florida. Nice location, and very nice waiting area. I was there to see Dr. Ryan Tarantola. I was very pleased with the entire staff. Everyone was very friendly and had a great attitude. Dr. Tarantola was very professional and friendly. I trust his knowledge completely. 5 Stars Plus!"
Bama M.
"I highly recommend the Retina Specialty Institute because they are very caring, careful and thorough. I tried the other place in Pensacola and their office in Pace and let me tell you Dr. John Myers and his staff are outstanding and beat the other place hands down.... y'all if you want an EXCELLENT Retina Specialist see Dr. Myers, I personally think you will be very happy."
Carolyn R.
"Dr. Baranano is professional and pleasant. I have seen her several times and left feeling I have received a careful examination."
John M.
"The Retina Institute in Pensacola is AMAZING! Cannot say enough grateful comments regarding all front end staff and each and every employee I came across that day with their compassion and expertise to help me! Thank you Dr Myers and Dr Tarantola for excellent care and explaining all in a frightening situation; I appreciate each and every one of you in helping me to save my vision!"
Debra S.
"Dr. John Myers is a great physician! He is always thorough and engaging. His 'chairside' manner is excellent. I always leave my appointments with him feeling very informed and educated as to the progress of my medical condition. I highly recommend him without hesitation."
Rick S.
"After losing 70% of my eyesight in my right eye from a torn retina, I thought I had permanently lost the use of that eye. Dr. Shuler was a miracle worker. She repaired the damage so much that while not 100%, there is only a little distortion. She also did preventive surgery on the other eye so it wouldn't get into the same condition. She is a great doctor."
Doyle K.
Why Choose Us?
At Retina Specialty Institute, our number one priority has always been and will always be offering exceptional eye care to our patients in a safe and professional environment. Our well-trained and compassionate team has prevented blindness in over 1 million lives. Let us help you achieve your best possible outcome.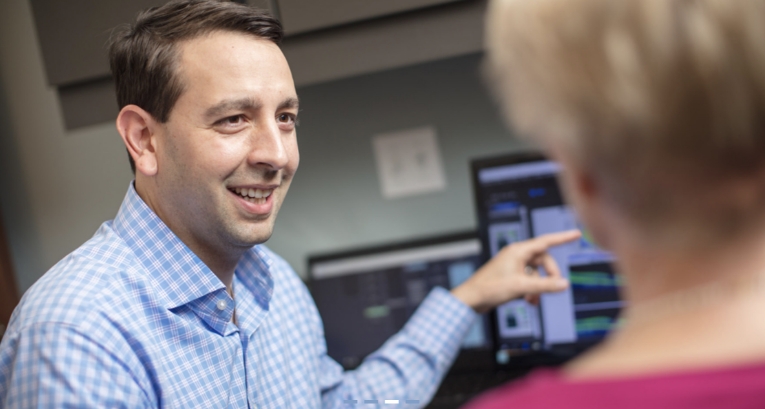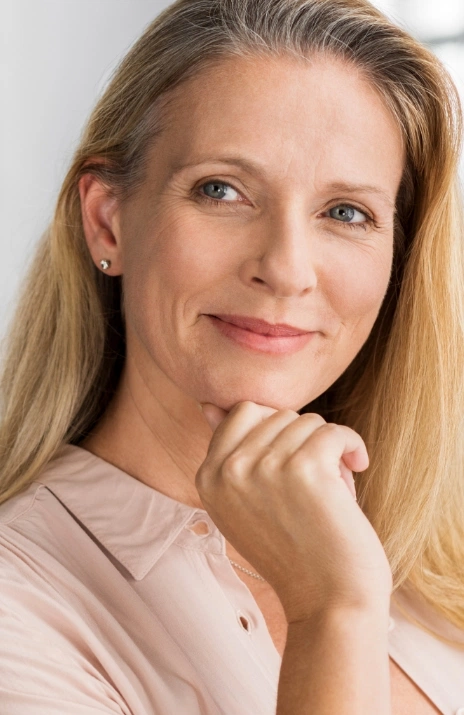 BOARD-CERTIFIED PHYSICIANS
Our expert doctors are each board-certified in their fields.
INTEGRATIVE HEALTHCARE
Our community optometrists and ophthalmologists work hand-in-hand to provide our patients with comprehensive clinical and surgical care.
CONVENIENT LOCATIONS
With 10 locations throughout Northwest Florida, Mississippi, and Alabama, we make it easy to access top-quality eye care in the Gulf Coast region.
CLINICAL TRIALS & RESEARCH
As part of our mission to constantly contribute to advances in ophthalmologic care, we actively participate in research and clinical trials.
SAME/NEXT DAY APPOINTMENTS
We understand the frustration of waiting weeks or months for an eye exam. That's why we offer convenient, same-day or appointments to our patients.
We'd love to see you!
Interested in improving and preserving your vision for a lifetime? Contact us today for a consultation.