Professional Background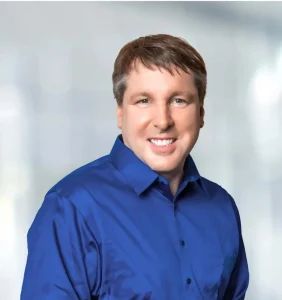 Dr. Peters, M.D. was born and raised in Eastern Maine. He graduated from Boston University's Biomedical Engineering Program with high honors. Once he earned his graduate degree in Maine, he attended medical school in Vermont, completed his internship in Maine, and his ophthalmology residency in New York, where he was also appointed Chief Resident. In addition to his medical background in ophthalmology, Dr. Peters has an extraordinary course of unique subspecialty training. He completed fellowships in ocular immunology and uveitis at the Johns Hopkins School of Medicine, and then a vitreoretinal surgery fellowship at the University of Edinburgh. Dr. Peters has presented at numerous panels, and his research includes intravitreal drug administration, new therapies for uveitis, diabetic retinopathy and macular degeneration.
About Dr. George Peters, MD
Originally from Maine, Dr. Peters' is excited to join Retina Speciality Institute. Dr. Peters has multiple publications which can be found in all three major American ophthalmology journals, the British Journal of Ophthalmology and in Retina. Dr. Peters has many professional awards and is a member of the American Academy of Ophthalmology as well as a member of every discipline's honor society in which he has a degree. When not taking care of patients, Dr. Peters enjoys adventure travel and has visited many of the world's continents.
Patient & Practice Philosophy
Dr. Peters is proud to work for Retina Speciality Institute, as the practice philosophy of providing high quality treatment to his patients aligns with his own values as an eye doctor. He is passionate about getting to know and taking care of his patients. As a comprehensive retina specialist and surgeon, it is his pleasure and privilege to provide the best treatment and it is very rewarding to him to see patients respond to it.
Schedule An Appointment!
Dr. Peters expertise is in diabetic retinopathy, macular degeneration, vitrectomy surgery, retinal detachments, and all inflammatory and infectious disorders involving the retina. Schedule an appointment with Dr. Peters, contact us today. He, and all our eye doctors are committed to giving you the care you deserve!