All Practice Locations Fully Open Again
Since mid March when the COVID-19/Coronavirus outbreak was declared a global pandemic by the World Health Organization, the way we live our lives and take care of ourselves has changed dramatically.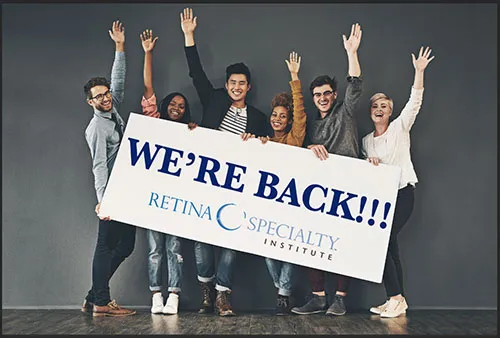 We at Retina Specialty Institute, are closely monitoring the situation and are taking a number of precautions to help slow the spread of the virus. We know that many people are feeling fear and anxiety about going out in public, but we are excited to announce that the government has deemed that the situation has improved enough to approve the full reopening of eye care facilities. Therefore, all of our practice locations will be fully open again for all procedures and services starting Monday, May 4th!
Contact us today to schedule your appointment! If you live in Florida, visit us in Pensacola, Crestview, Fort Walton Beach, and Panama City. If you're from Alabama, check out our Mobile, Foley, and Fairhope locations. We also have an office in Biloxi, MS!
How We're Handling COVID-19
The CDC has already released a number of guidelines for everyone to follow to slow the spread and flatten the curve of Coronavirus transmission. All our staff members are carefully following these recommendations. This is easy for us because as one of the top eye care facilities in multiple areas, we already need to follow stringent guidelines for sanitation and cleanliness.
As a healthcare facility, we're required to follow existing CDC guidelines and recommendations to maintain cleanliness and limit the risk of infectious disease transmission. This includes:
Regularly changing and cleaning all cloths and linens
Keeping non-critical (not used in patient care) surfaces visibly clean at all times
Cleaning high-touch surfaces like doorknobs with both detergent and an EPA-registered disinfectant
Regularly sterilizing any instruments used in patient care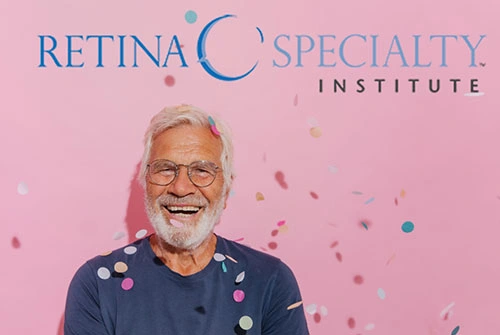 In addition to these CDC regulations, we follow the OSHA Bloodborne Pathogens Standard, which requires us to handle all needles and biological waste according to strict guidelines and to use work safety equipment like gloves, masks, and gowns whenever there's a possibility of contact with bodily fluids.
These practices are a part of our standard operating procedure and ensure that our facilities minimize the possibility of infectious disease transmission to the greatest extent possible.
Our Updated Practice Policies
Our eye care clinics are taking extra precautions to ensure the health and safety of our patients by enforcing social distancing and enacting other policies to reduce potential virus transmission. Though each RSI office will have its own variations on protocols, our general practice policies with regards to COVID-19 are as follows:
Having patients wash/sanitize their hands immediately upon arrival
Decreasing the number of patients in the waiting room
Regularly disinfecting surfaces in our offices
Having doctors/staff members wear masks, gloves, and ocular and oral shields during close examinations
Informing patients that the doctor will speak as little as possible during parts of the examination and requesting that the patient also refrains from talking during these periods
Additional Precautions being Taken at Our Eye Clinics
Telling patients will cold, flu, and allergy symptoms to stay home
Having a person at the door or front desk to screen entering patients
Screening patients with questions about fever, cough, travel history, and the travel history of their family members
Rescheduling the visits of those patients who are sick, have fever or a cough, have recently been exposed to COVID-19, or have recently traveled outside of the United States to any "Hot Spot" state like New York, California, New Orleans, etc.
Asking anyone accompanying a patient to remain outside the building and/or in their car where they can be contacted by phone (if appropriate) when the patient is ready to leave
Positioning chairs and/or other seating arrangements in the waiting room 6 feet apart from each other
Removing magazines and beverage stations from waiting rooms
Contact Your Local Eye Care Facility
At Retina Specialty Institute, our number one priority has always been and will always be offering exceptional eye care to our patients in a safe and professional environment. If you have more questions about our practice's operating procedure, new policies, or want to schedule your next eye care appointment, we encourage you to CONTACT US. We have a wide range of amazing, state-of-the-art locations. If you live in Florida, visit us in Pensacola, Crestview, Fort Walton Beach, and Panama City. If you're from Alabama, check out our Mobile, Foley, and Fairhope locations. We also have an office in Biloxi, MS.
Thank you for your support and patience!
#InThisTogether